DAY 12 - SATURDAY 28TH OCTOBER
We don't get up until 9.45am after our late night at Jellyrolls. At least the Stringers don't, the other room has been up for a while.
We are off to the Animal Kingdom this morning, but we don't rush out, finally leaving just after 11.00am.
Off to Expedition Everest as the main reason for being here today is for Susan to ride for the first time. Unfortunately all the Fast Passes are gone and the standby time is showing 50 minutes. We decide to give it a miss and try again later in the week.
Deb and Matt go off to take a few photos while the rest of us go to It's Tough to be a Bug. On the way in we stop and take a photo of us by the big monkey at the entrance. This replicates a photo we had done several years as Susan has found somewhere that can morph one photo into another and she's going to get it done for us.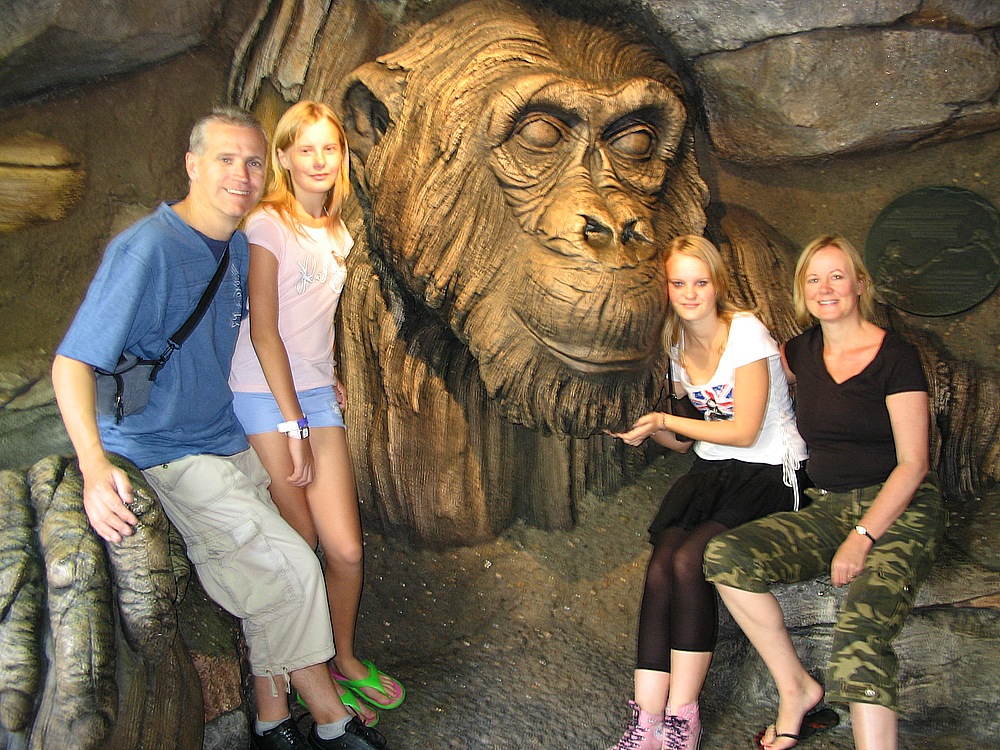 It comes to something when the monkey is the best looking thing in the picture!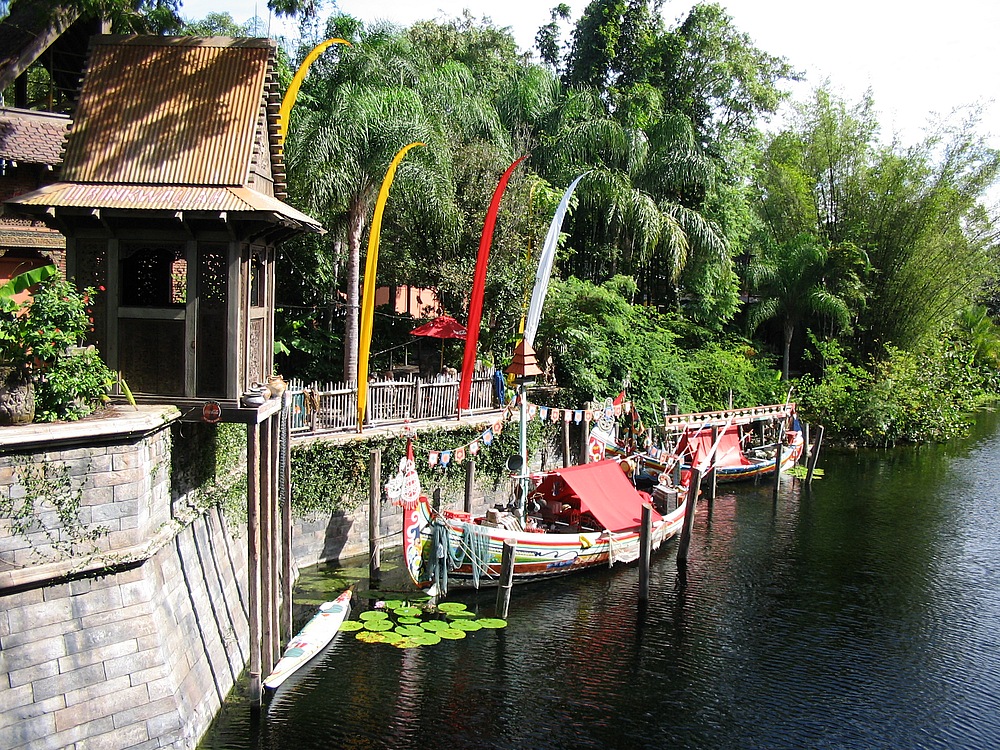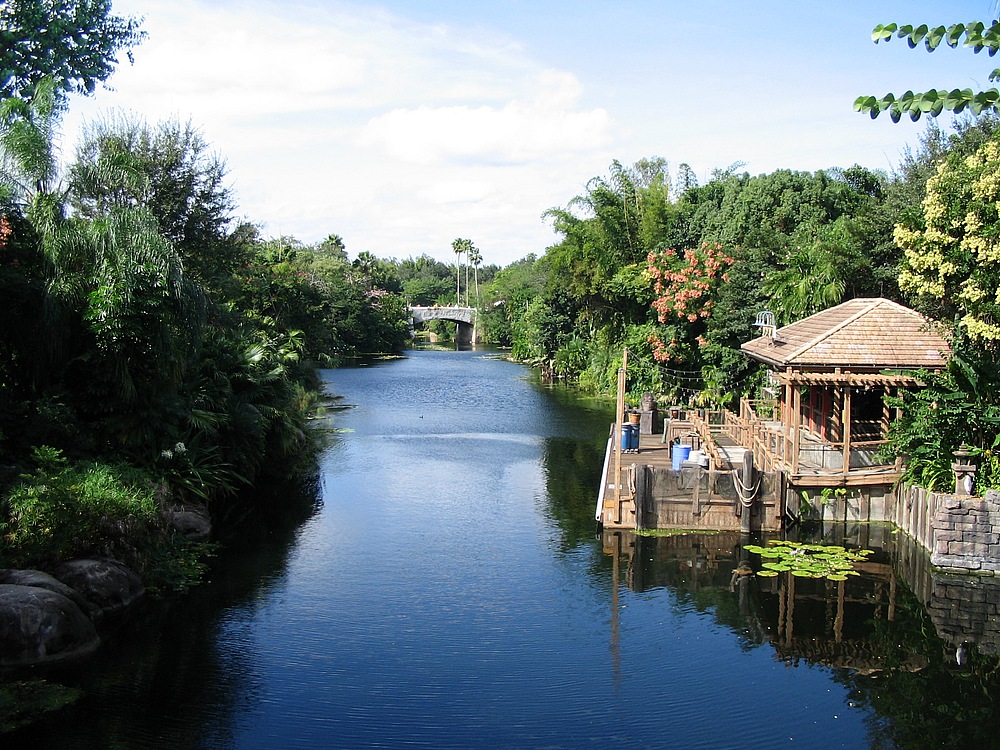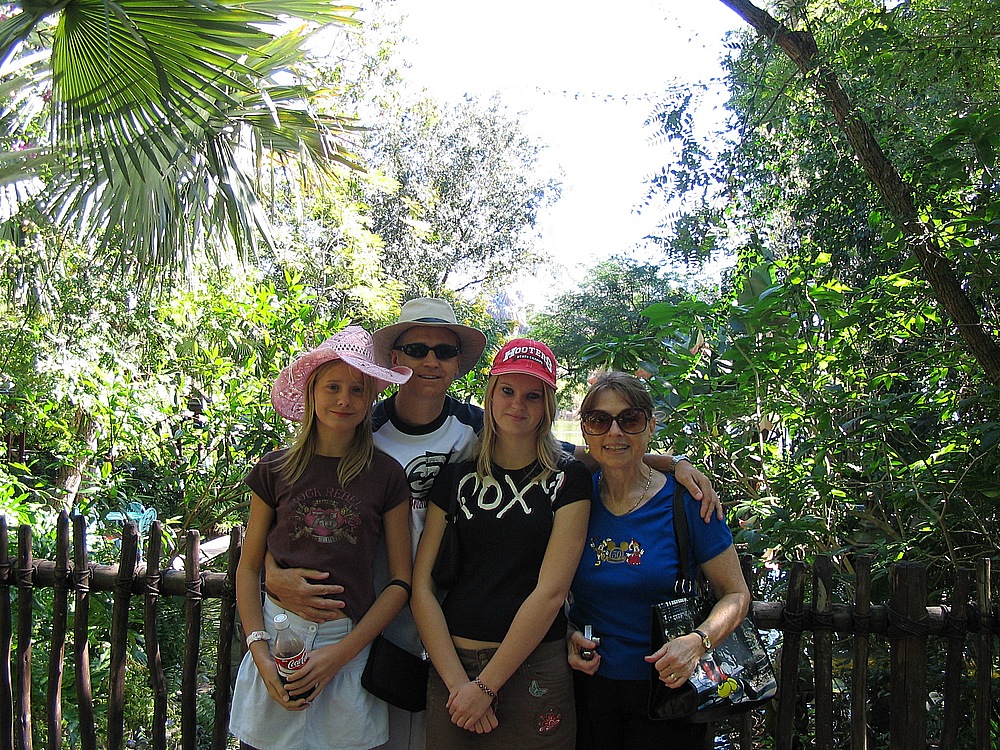 The girls get lunch at Tusker House and join us at the Dawa Bar where we meet up with Deb and Matt again. We are not eating as we are off to Victoria and Albert's tonight (except the girls, they are going to the Magic Kingdom).
It's only been a flying visit to the Animal Kingdom, but we've had fun just being there.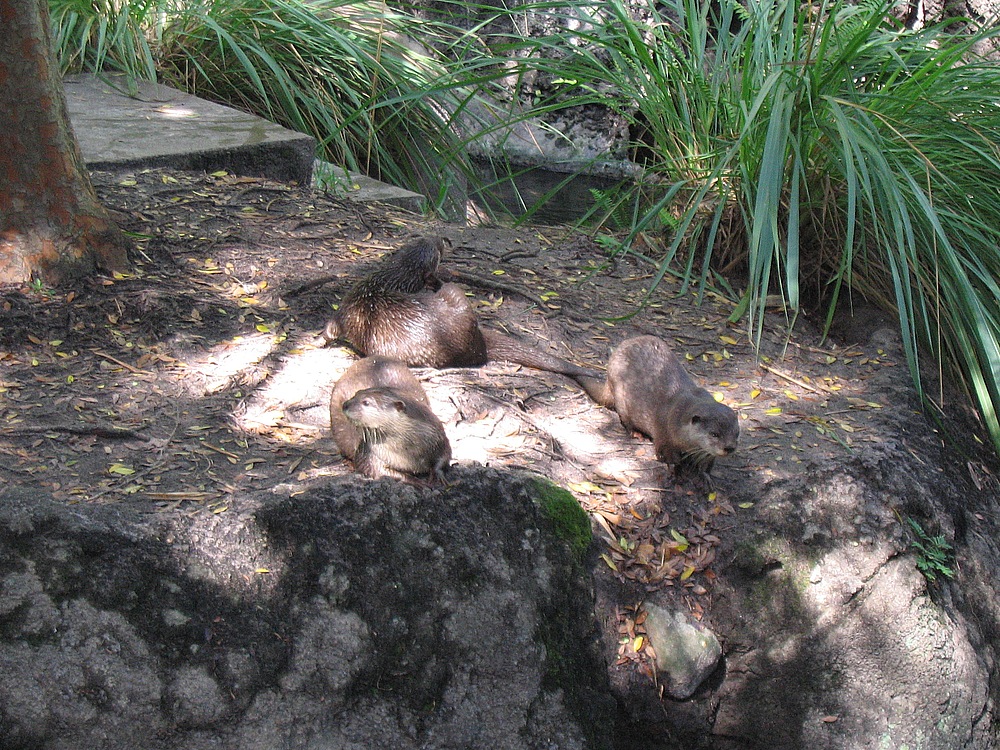 On the way out we bump into a few old friends, firstly the otters......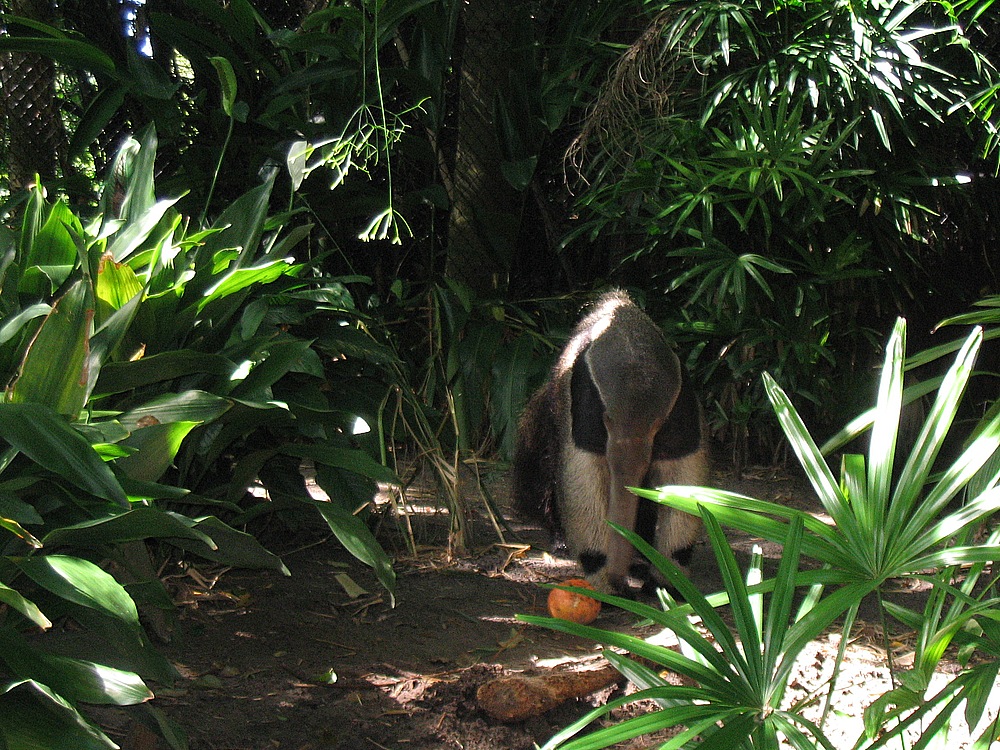 .... and then Ethelbert the walking carpet.
On the way back to the Boardwalk we drop into the Premium Outlets Mall to buy another holdall as we now have so many things to bring home, mostly gifts from Susan! Unfortunately we have forgotten that it's Saturday. The place is jammed. We can't even find a place to park, there are cars on the grass verges it is so full.
Eventually we find a spot and Tam and I run in and grab to grab whatever we can. It must be a strange sight as Tam runs like a duck at the best of times, although I'm sure I'm a picture of elegance and fluidity as we pick our way amongst the throng of shoppers. We get a holdall for $25 in the Nike shop. Probably not the cheapest thing you could get, but needs must and all that.
Back at the Boardwalk we have an hour to get ready, but we do a pretty good job making ourselves presentable given the questionable raw material we have to work with. Dressed to the nines we are in a taxi and off to the Grand Floridian at 5.00pm.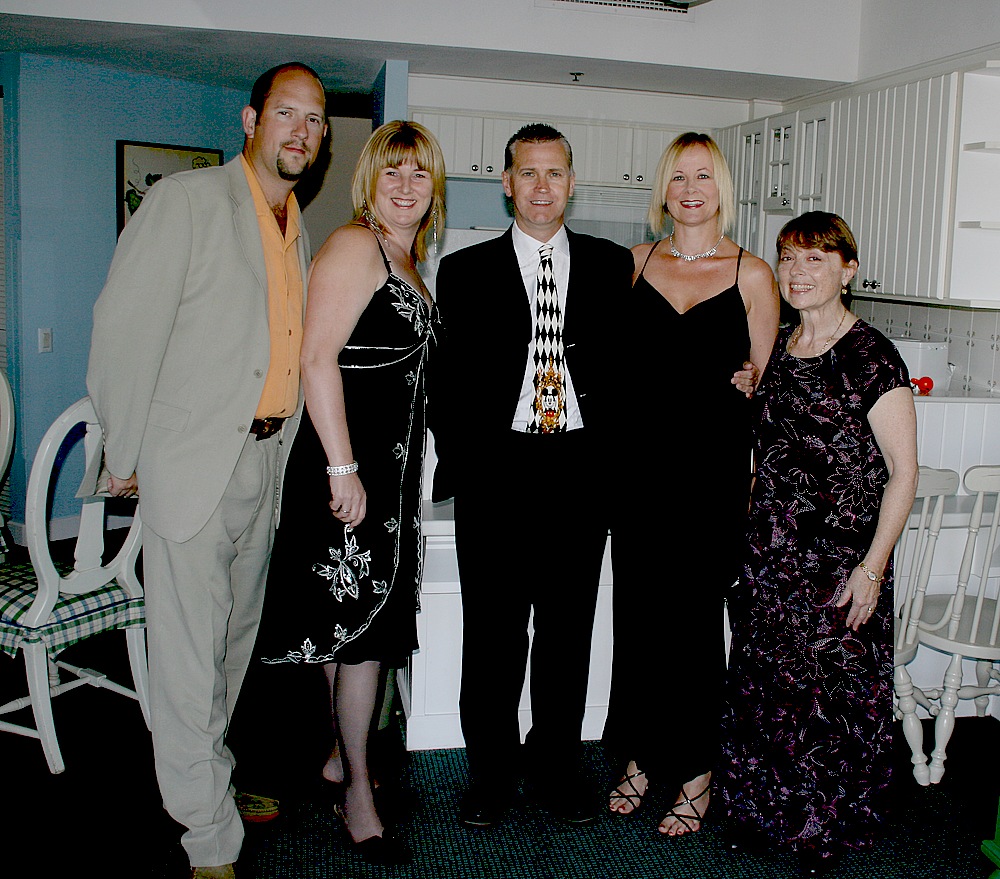 The girls leave us at the Grand Floridian to go to the Magic Kingdom for a few hours to do a few rides. The adults go to Mizner's Lounge for a pre-dinner cocktail. The ladies are looking resplendent in their evening attire, I am cool and sophisticated in my suit and Matt is ……….. Matt. I love him really. He's the younger, redneck, immature brother I never had. The thing is with Matt, he'll take that as a compliment!
It's the first time at Victoria and Albert's for me, Tam and Susan. Deb and Matt have been a couple of times before. It's the most expensive dining experience on Disney property at $165 per head including the wine pairings.
The minute you walk in the door everything screams 'quality' at you. You are led to your table and have your personalised menu presented to you. Susan booked the meal and has a little surprise for Deb and Matt. Their menus are for 'Sir Matthew Churchill' and 'Lady Debbie Churchill'.
Everything is explained to you and the service is exemplary.
Here are the items I chose from the menu:
Amuse Bouche with Heidsieck Monopole Blue Top Brut Champagne.
Ohio tomatoes and Costa Rican hearts of palm with blue fin tuna. – King Estate Pinot Gris, Oregon 2005.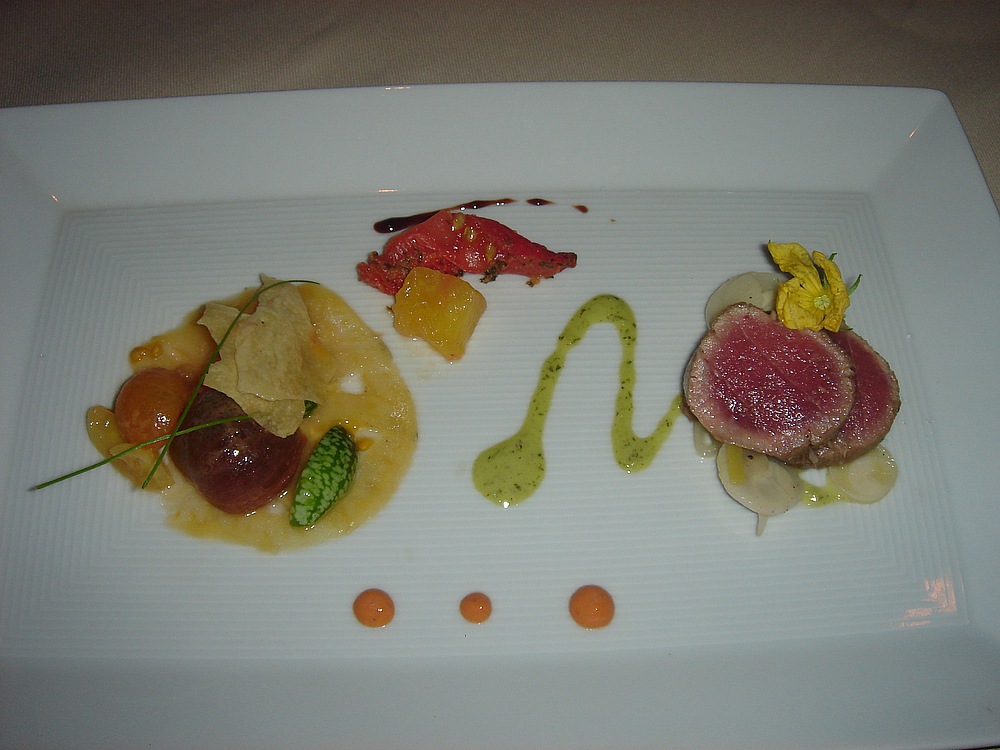 Colorado lamb with wild mushroom ragout, porcini pasta and truffle foam – Le Baronne Rouge Montagne d'Alaric, Corbieres 2002.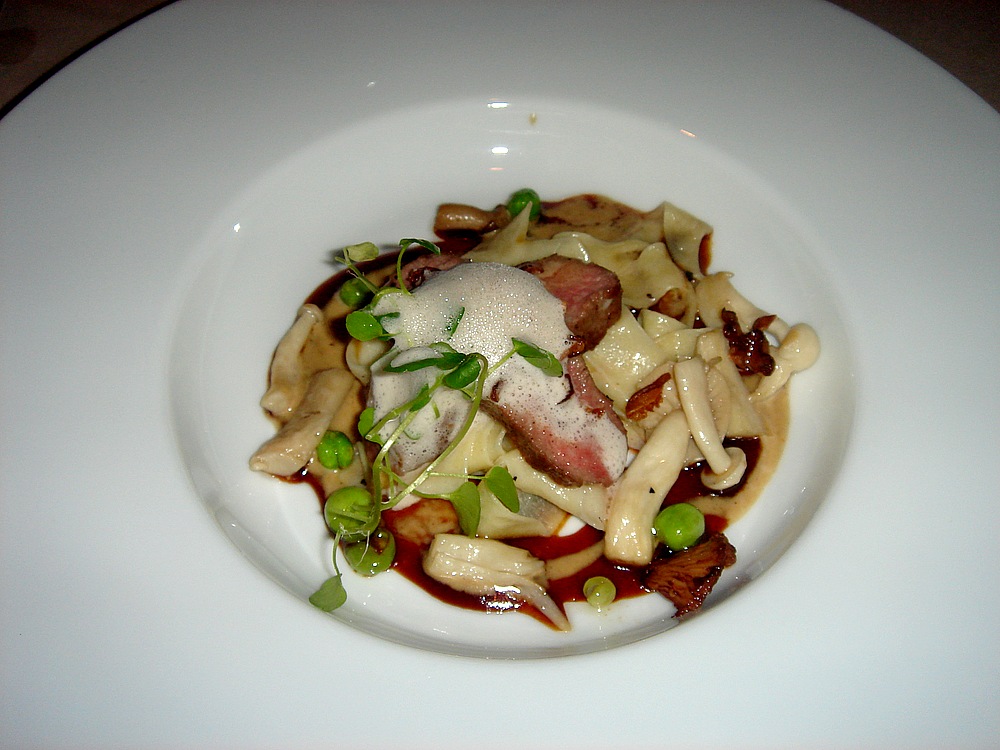 Cape Cod scallop over roasted delicata and pumpkin, Styrian pumpkin oil – Stella & Mosca La Cala Vermentino, Sardegna 2004.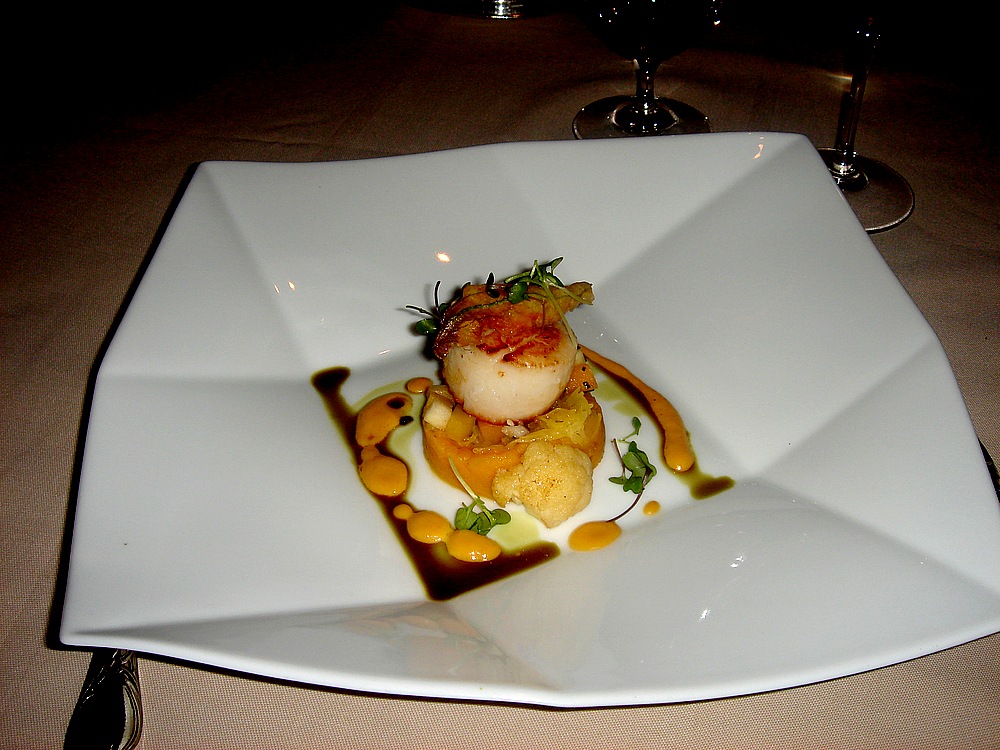 Duet of prime Angus beef and short ribs with natural jus – Chateau Cantemerle Haut-Medoc 2003.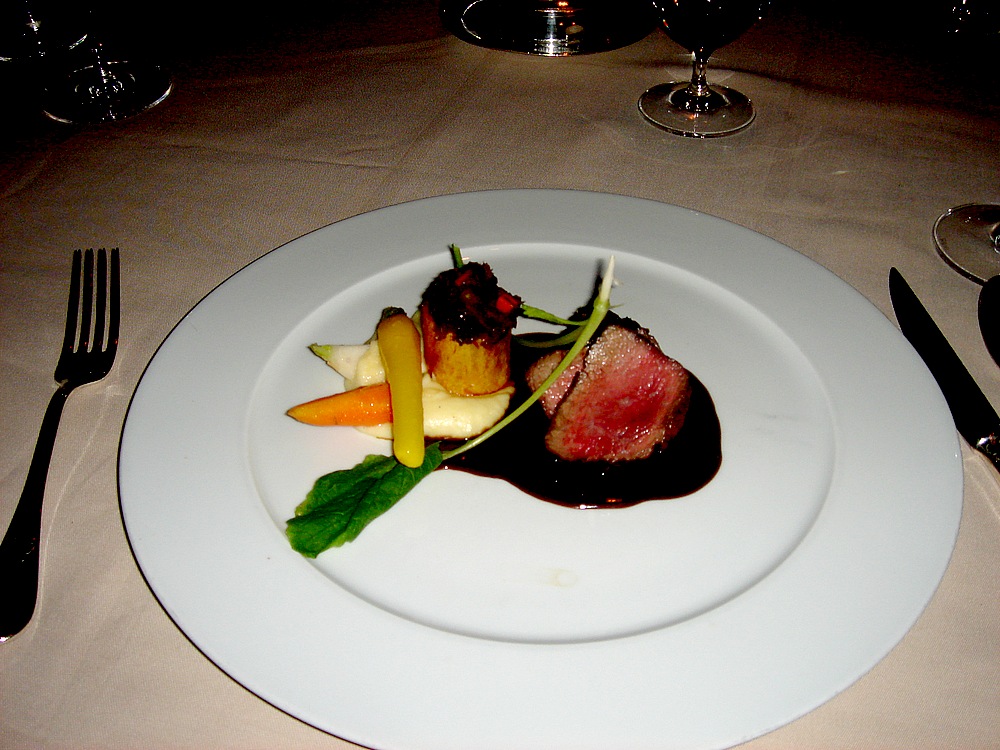 Comte Saint Antoine, Fourme D'Ambert and 7 year aged Parmigiano-Reggiano – Heredias Special Reserve Ruby Porto.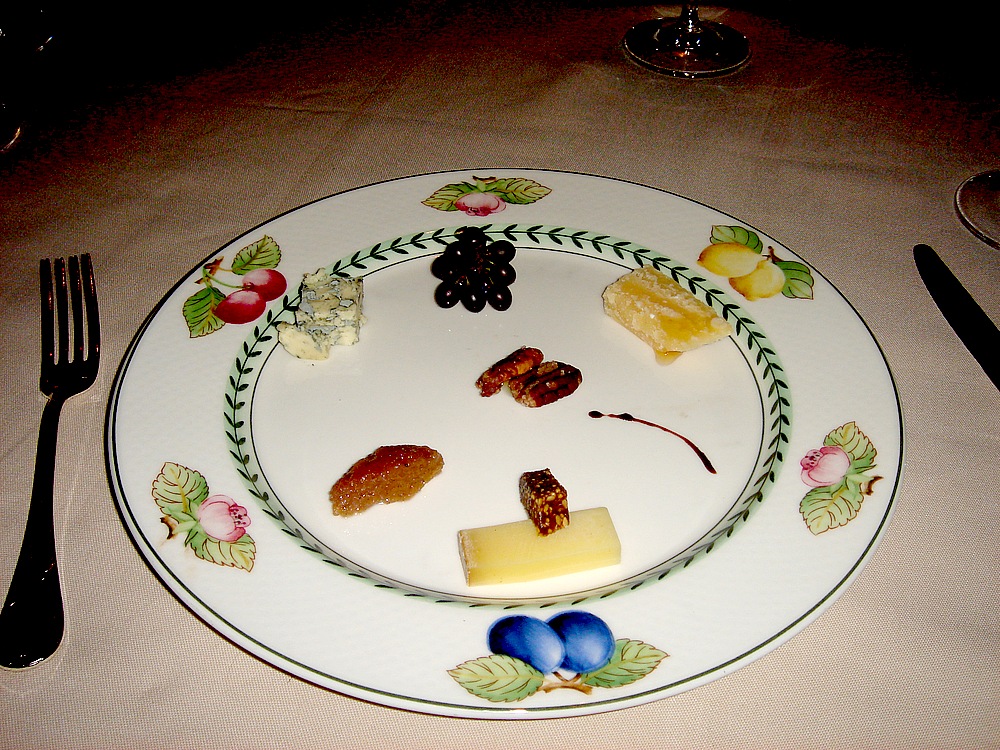 Hawaiian Kona Chocolate Souffle.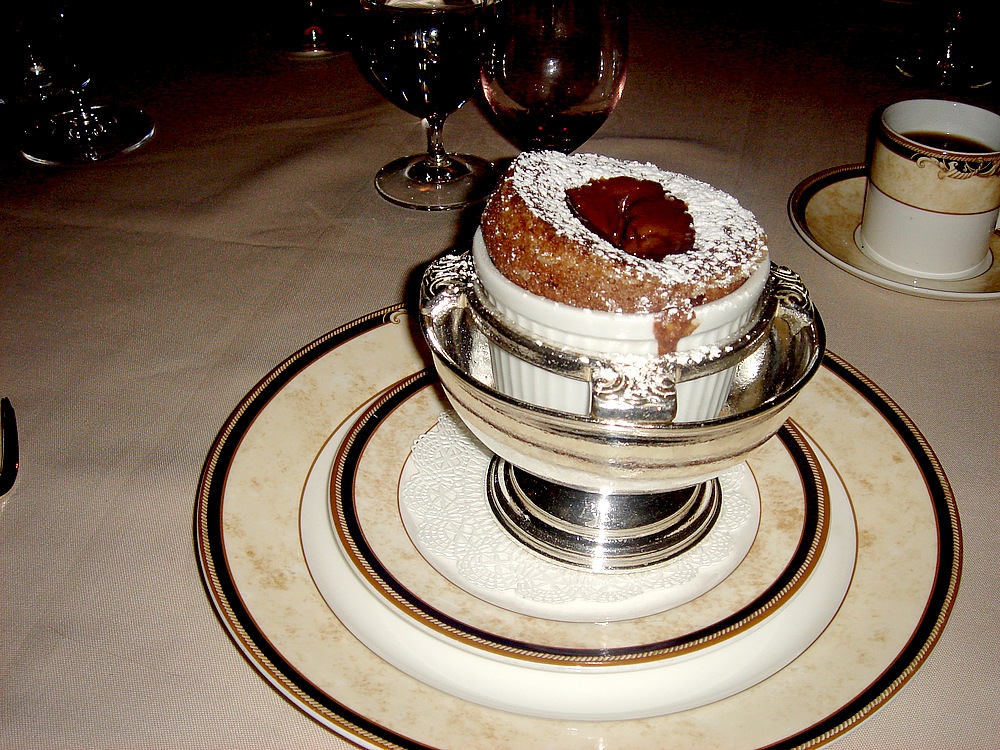 Coffee
This sounds a huge amount, but each course is quite small and beautifully presented. You also remember that the whole dining experience lasts over 3 hours. If you get up to visit the bathroom your server is miraculously there on your return to assist you with your chair and replace your napkin on your lap.
Of course it's not cheap, but I cannot praise the whole experience highly enough. The food is fantastic, the service wonderful and the ambiance perfect without being too stuffy. If you have the money to spare, give it a try.
One thing I must mention at this point is that Deb has taken photos of every course. Now this may not seem inappropriate except that Deb has always maintained to us that it is not good form to do such a thing in a high-class restaurant. Matt clearly thinks that this is still the case as he makes the sort of face that one normally reserves for someone that has broken wind in front of the Queen. Deb does what Deb normally does when Matt is annoying her and ignores him completely.
I think the Stringer manners are beginning to rub off on Deb. It's like Eliza Dolittle in reverse.
We have a beautiful evening made even better by conversation with some wonderful friends. We are at the point in our friendship with these people that we can discuss any subject under the sun! Sometimes we hold very opposing views, but I really love the fact that we can debate these things, sometimes in a forthright manner, but it makes not one jot of difference to our very close friendship.
What a sad world it would be if we all thought the same. Wait a minute, what am I saying? Of course it wouldn't be! If the world were made of people exactly the same as me we would be living in Utopia. There would need to be a couple of million Hooters girls as well of course.
As the coffee is being taken and the meal is reaching an end, I leave to join the girls in the atrium of the Grand Floridian. They have returned to meet us at 9.00pm as we agreed. I ask how it went and although they had a good time, India says it isn't the same without us there. Aww. They have always enjoyed adult company and like to do things with us as much as possible. I know they would have loved Victoria and Albert's, but we just could not afford for them both to attend. Anyway, they wouldn't have got half way through the wine pairings.
India is very much at an age where she prefers to be in the company of adults than children. Unfortunately, with Matt around she is caught between the devil and the deep blue sea.
Susan insists that she is paying for the meal for Tam and I as she is staying on our DVC points at the Boardwalk. You gotta love this woman.
Matt gets us a taxi and we are back at the Boardwalk for 10.00pm. Drinks are poured and Tam and Deb promptly fall asleep on the sofa. To give Deb her credit she does wake up again to take part in a conversation where Matt insists a tomato is a vegetable. His sole reasoning for this seeming to consist of the statement that you couldn't have a tomato on your cereal for breakfast. Even Georgia calls him a numpty at this point. You have to make allowances though; a very large glass of bourbon has played a part.
Everybody goes to bed while I spend an hour writing up my trip report, finally turning in at 12.15am.
The good news is that the clocks go back tonight so we will get another hour in bed.
[OCTOBER 2006 REPORT HOME PAGE]