DAY 17 - SUNDAY 19TH AUGUST

Despite our late night I am still awake at 7.00am. I let the girls sleep in until 9.15am, but then we have to pack for our move to the Villas at Wilderness Lodge. This takes a little while as ever and we end up with 9 pieces of luggage waiting to go. To be fair, 2 of these are 12 packs of beer; you have to ensure you have proper provisions before heading out into the Wilderness.

It's now 10.30am and we are waiting for bell services to collect our luggage. I can tell Tam is getting twitchy, so I ask her if she and the girls want to go on over to Wilderness Lodge and I'll follow when the luggage has been picked up. Off they go leaving me to wait.
It takes half an hour or so, but I don't mind too much as it allows me to catch up on my trip report.

Luggage safely with bell services (look after my good friend Mr Beer please) I catch a bus to the Magic Kingdom and then the boat to Wilderness Lodge.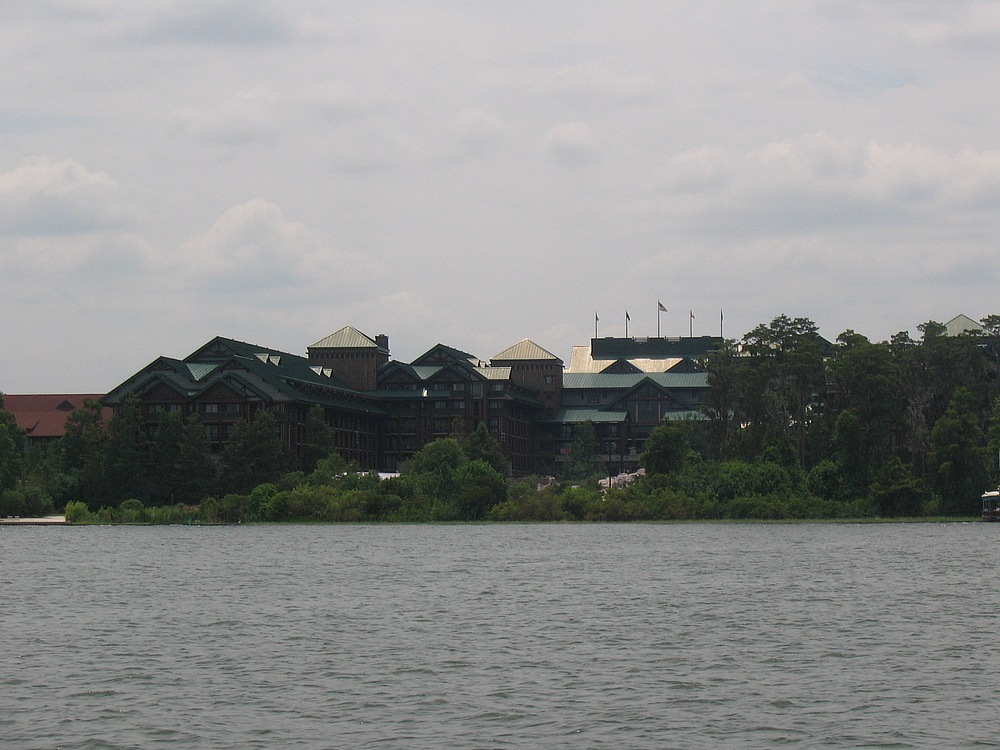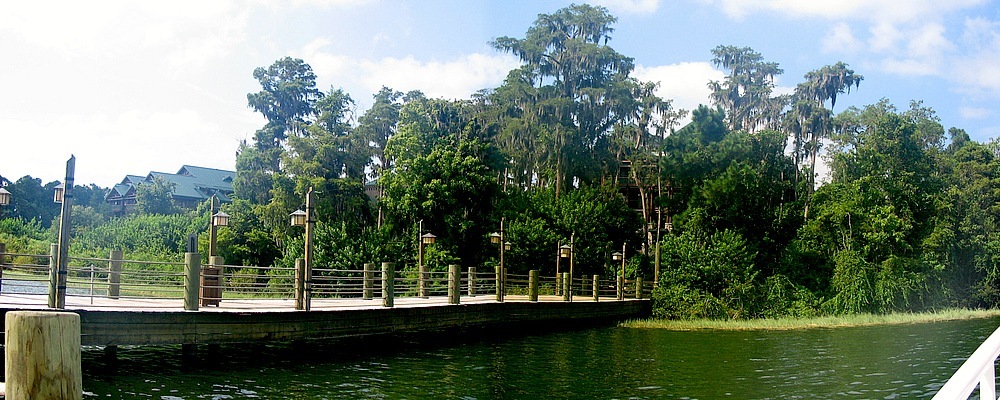 Tam is waiting and has already checked in and our room (3542) is ready. It's much the same as all studios in DVC accommodation, although the décor is slightly darker than the Boardwalk. The balcony is tiny, just enough for two people, but overlooks a wooded area and is very peaceful. It reminds me a little of the view we had when we stayed in the Beach Club Villas and I enjoyed that very much as it was so quiet.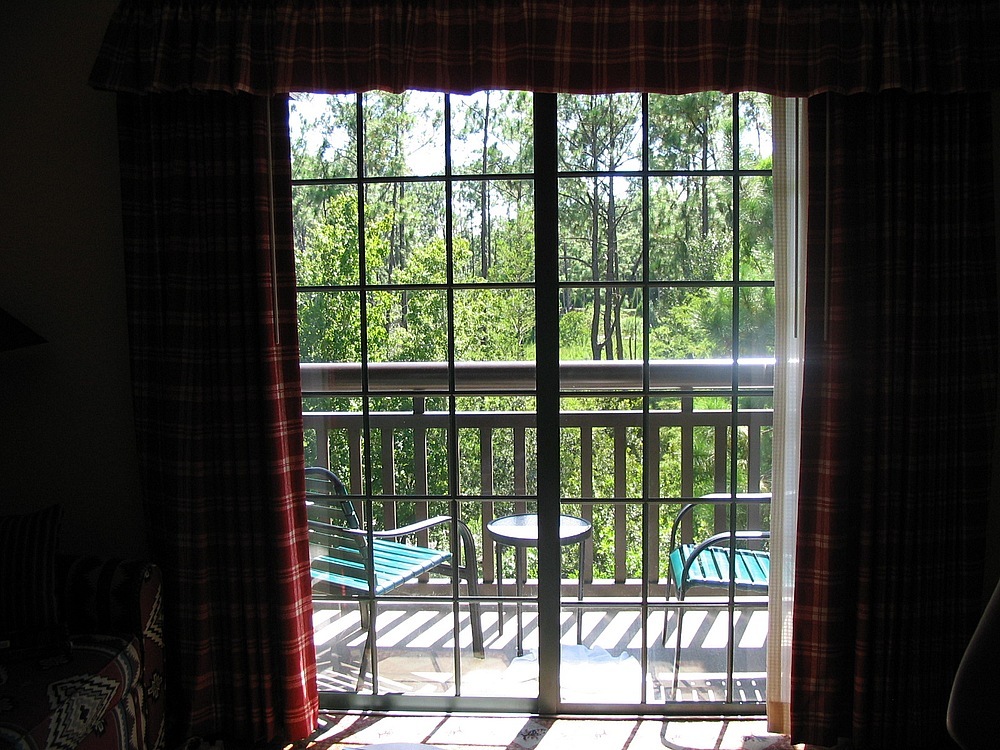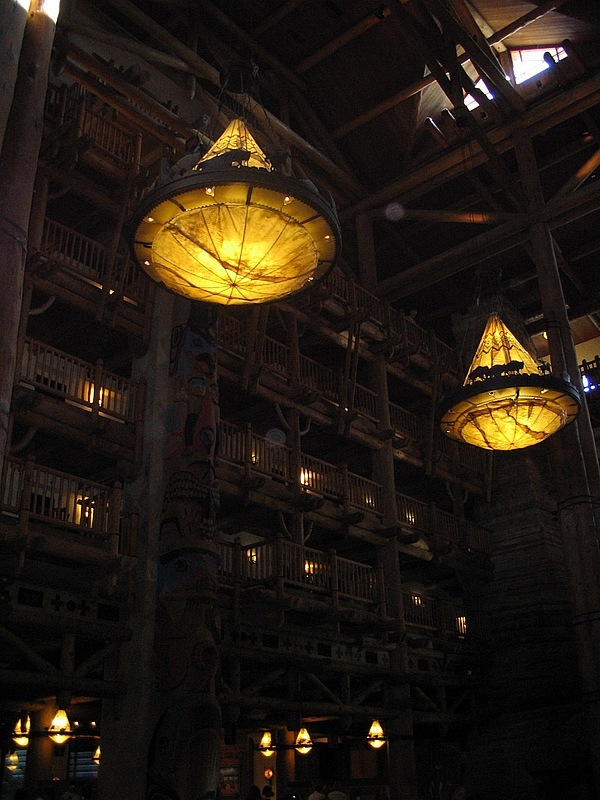 We are trying the Disney Dining Plan for the first time and so are on that for the next 6 nights here.
We meet up with Susan and Lu Beth and go to Roaring Forks to use 2 counter service credits for a cheese flatbread and a turkey sandwich. We also get drinks and a couple of cakes. We're eating light as we have PS's for the Coral Reef at 4.50pm.

The next hour is spent relaxing around the Villas pool, which is much quieter than the main pool and very pleasant.
Our luggage has not arrived from Port Orleans Riverside yet, but luckily we had the foresight to carry with us all the things we would need to shower and change ready for the evening.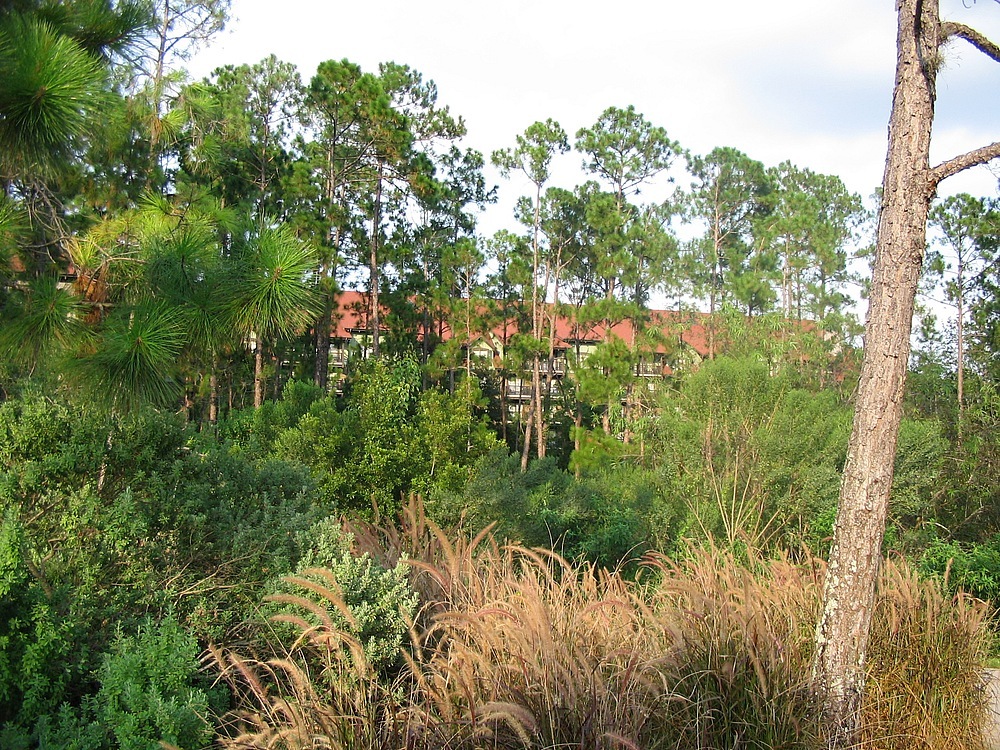 We meet Susan and Lu Beth at the bus stop for Epcot (pretty much on time it should be noted) and are soon on our way. I'm not sure I like the new recorded announcements on the buses, some of the drivers were very witty and gave out some interesting information.

At the Epcot turnstiles India and I get in ok, but Tam and Georgia's annual passes won't let them through. They have to go to Guest Services to get new cards, although this doesn't take long.

We meet up with Deb and Matt and make our way to the Coral Reef. We have a 15-minute wait and are then seated in a booth in the back of the restaurant, but it's fine for a large party like ours.
This is our first table service meal on the dining plan and if I tell you what everybody has it will take forever, so I'll just tell you about my meal. I start with the crab claw salad, my entrée is Ahi tuna and the chocolate wave is my dessert. I have to say that all of them were very good indeed.
I was a bit concerned that 3 courses would prove to be too much, but tonight's meal was fine and I enjoyed the lot.

We save something like $70 over the menu price, but this is a bit of a false economy, as we would never have ordered as much food had we not been on the dining plan. Mind you, the girls did pretty well, nearly finishing everything in front of them. I think the dining plan is an interesting experiment for us, but I don't think we'll do it again, particularly if they remove the 18% gratuity from the plan. I guess time will tell.

After the meal Susan and the girls go off as they are setting up some gifts for us. The rest of us grab a beer and sit to watch Off Kilter. The bagpipe player is missing, but they have a fiddle player standing in for him and he is superb. He plays the fiddle at incredible speed on top of his head, behind his back and even with a young lady from the audience holding his bow. A fun show.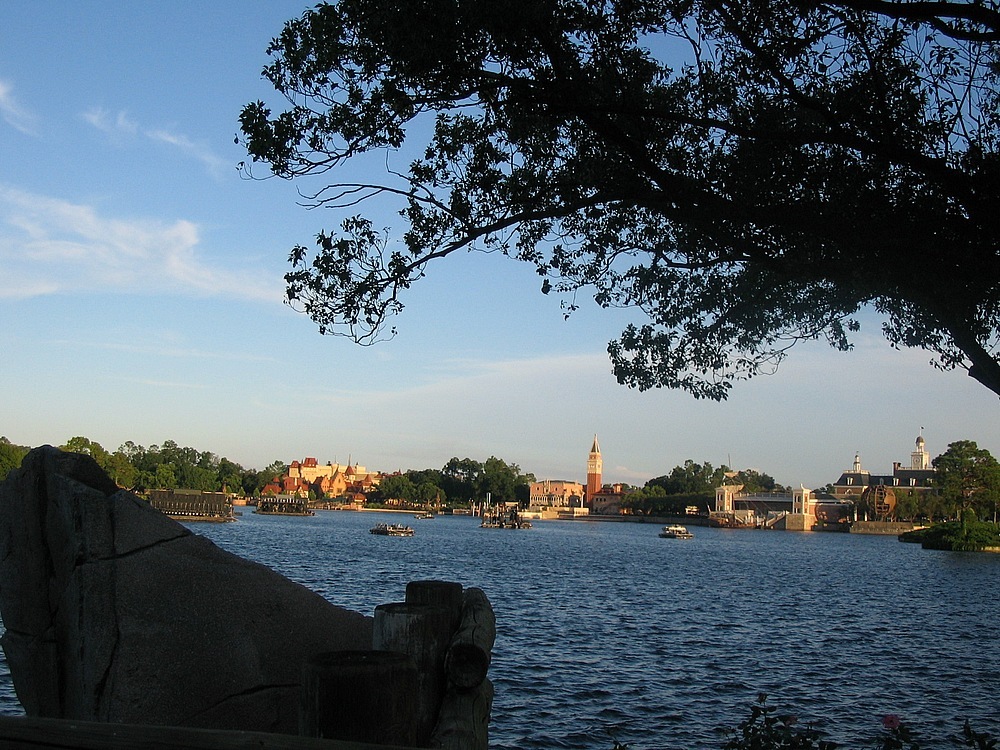 We then walk slowly around World Showcase, stopping only to allow the ladies some brief shopping in France while Matt and I wander off to find another beer.
On round towards Norway where we meet up with Susan and the girls. It seems that we were supposed to be there earlier to get a spot to watch Reflections of Earth. Oh dear. Still, we move a little away from Mexico than we normally would and we are lucky enough to get a good spot by the railings.

A quick trip to China for a Tsing Tao and we're ready. I know I'll probably bore you all once again, but RoE just doesn't get any worse with the number of times you see it. I know I'm a jaded old beggar, but it all fair brings a tear to my old eye.

It is a strange experience for us when RoE finishes as we have to exit Epcot to get a bus back to Wilderness Lodge. Usually we wait for the crowds to clear and walk home to the Boardwalk. Still, it's really not that bad and we're back at the Lodge just after 10.00pm. Wishes is in progress, so we go down to the boat dock to watch. There is an island and the Contemporary resort in the way (dashed inconvenient, Disney please move them for me) so you can only see the higher fireworks, but it's still impressive.
Back at the room we finally get our luggage and the next hour is spent unpacking. Bed at 11.45pm.

[AUGUST 2007 REPORT HOME PAGE]