DAY 16 - SATURDAY 18TH AUGUST
We are up and about by 7.15am. The girls are not too keen, but we're off to the Magic Kingdom so they begrudgingly drag themselves out of bed.

We grab a coffee from the food court and walk to the bus stop. The Magic Kingdom shares a stop with MGM Studios and we see 4 of these buses come and go while waiting for ours. Still, it probably only takes 15 minutes and we enjoy sitting in the morning sunshine finishing off our coffees.
The ride to the Magic Kingdom doesn't take long and we meet up with Deb, Matt, Susan and Lu Beth by the statue of Roy E. Disney and Minnie.

We all walk up Main Street as the cast members line the streets waving to us. Maybe not just us, there are a few other people around, but I feel they are particularly pleased to see us.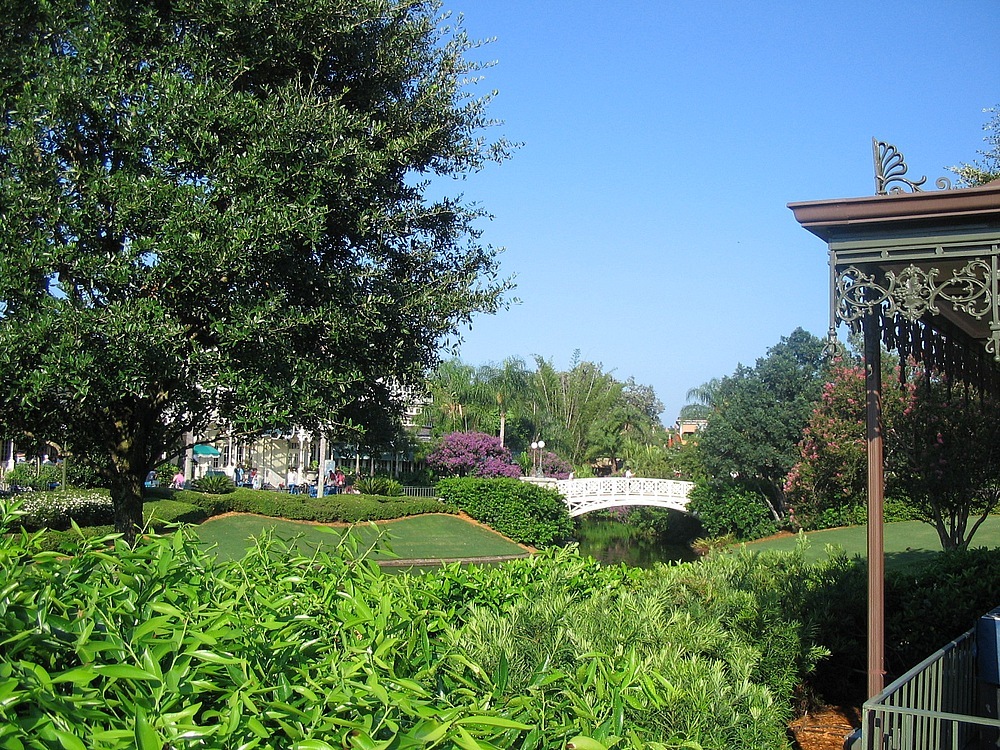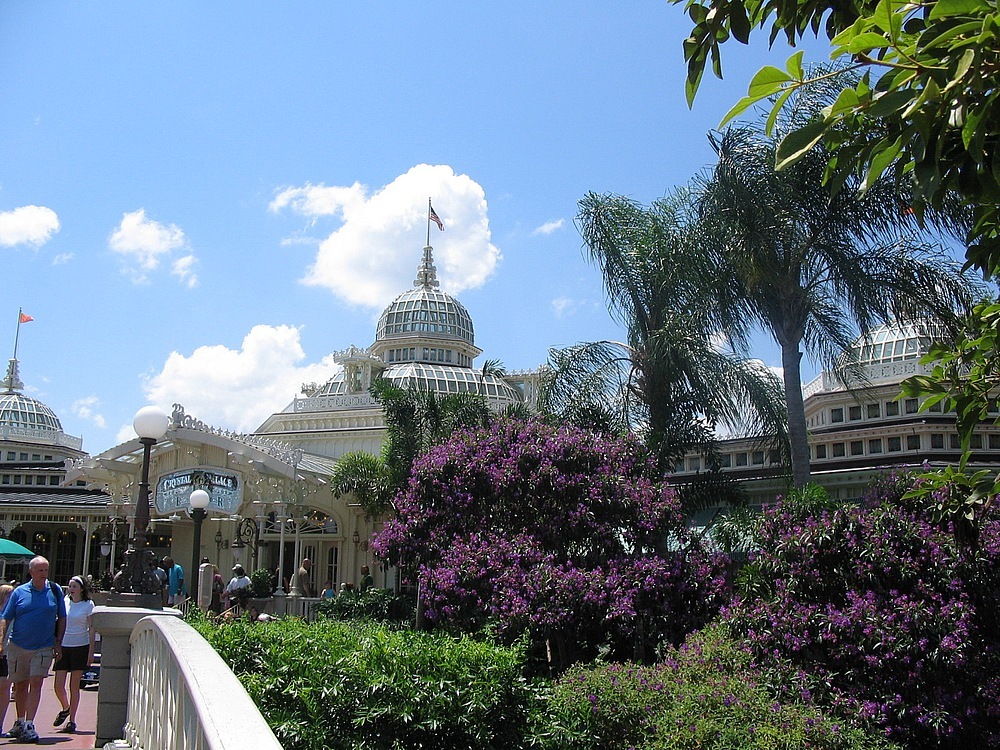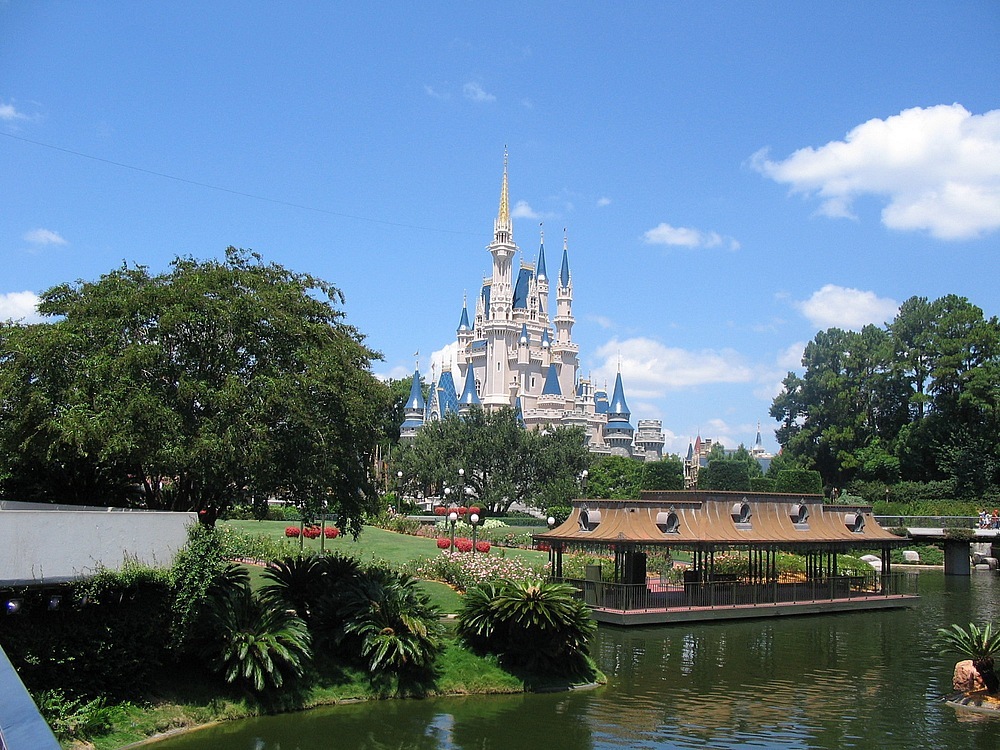 Our first ride is Peter Pans flight swiftly followed by a trip on Small World for Matt, whose favourite ride this is, I kid you not. We are all amazed by the amount of money that has been thrown in the water on the walkway down to the loading area. We ponder the possibility of attaching a trawl net to the back of our Small World boat and dredging up a fortune.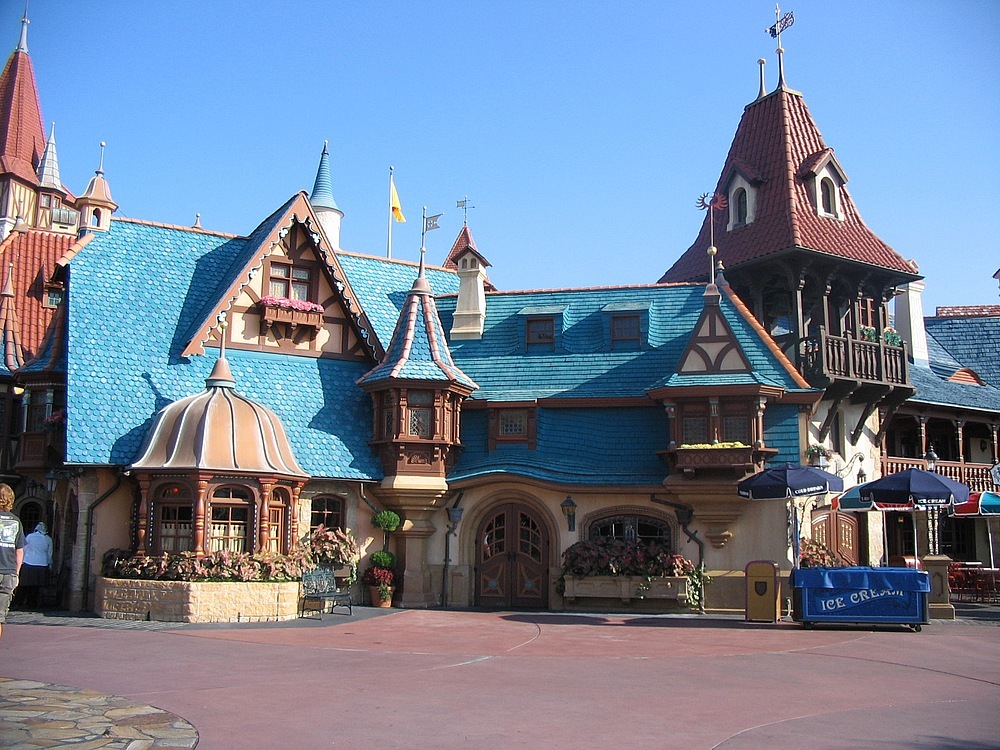 Mickey's Philarmagic is next and Susan and I agree that this gets better the more you see it.
Into Tomorrowland and on to Buzz. 234,400. Beat that mere mortals. Of course they can't, but Matt is pretty close.
Monsters Inc. Laugh Floor is next and this is new to all of us. I had read some poor reviews of this, but we all enjoy it. Some of the jokes are so corny they make Matt's jokes sound good.

A bathroom stop comes next. Now I'm not normally in the habit of keeping you all informed of my lavatorial habits, but I mention it because Matt nearly makes a mistake by entering the ladies loo. When I laugh at him he insists this would have been a treat for the ladies within, somewhat akin to winning the Year of a Million Dreams. Year of a Million Screams more like.

Carousel of Progress is next with singing from the group. Not actually ALL the group, you know who you are party poopers.
We now split up as Deb and Matt don't want to do Space Mountain. The rest of us queue for 20 minutes before we are on the fast and rough ride in the dark.
The TTA is next before we meet up with Deb and Matt again for lunch at Pecos Bills. I have a very acceptable burger and someone has pulled some pork for Tam and Ind. Do you think that's an occupation for someone? Pork puller?

Deb and Matt now return to Saratoga Springs, as Deb needs a little snooze. She's feeling the effect of jet lag and didn't get too much sleep last night. The rest of us go on Pirates where I am impressed again by the improvements in the sound and the addition of Mr Sparrow. I hope the upgrade to the Haunted Mansion turns out as well.

Me, Ind, George and Susan now ride Splash Mountain using Fastpasses I got earlier. Tam and Lu Beth take a break in the air-conditioned shop. India and Susan ride in the front and get pretty wet on the big drop. He, he.

It's getting pretty hot and crowded now and we have to leave to get ready for tonight's activities. We ride the train round to main Street, then the bus back to Port Orleans Riverside, arriving back just after 4.00pm. No time for resting, it's into the shower and ready to go again by 5.30pm. This takes some doing when there are 4 people and one shower.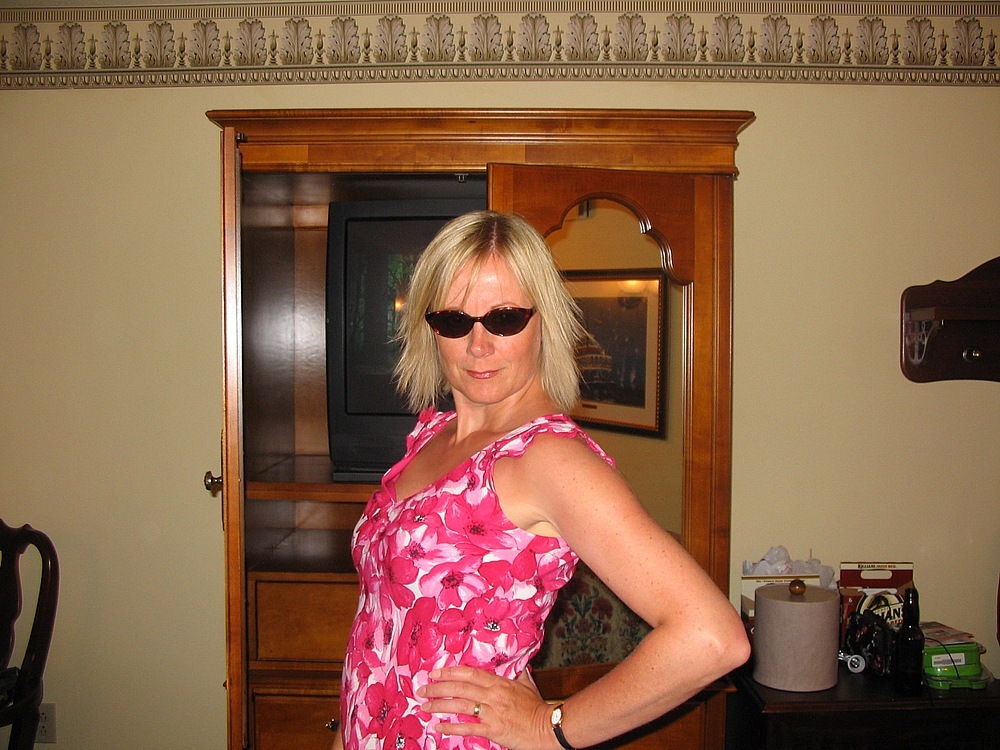 We catch the boat to Downtown Disney, it's another hot and sunny evening and it's lovely just gently sailing down the river.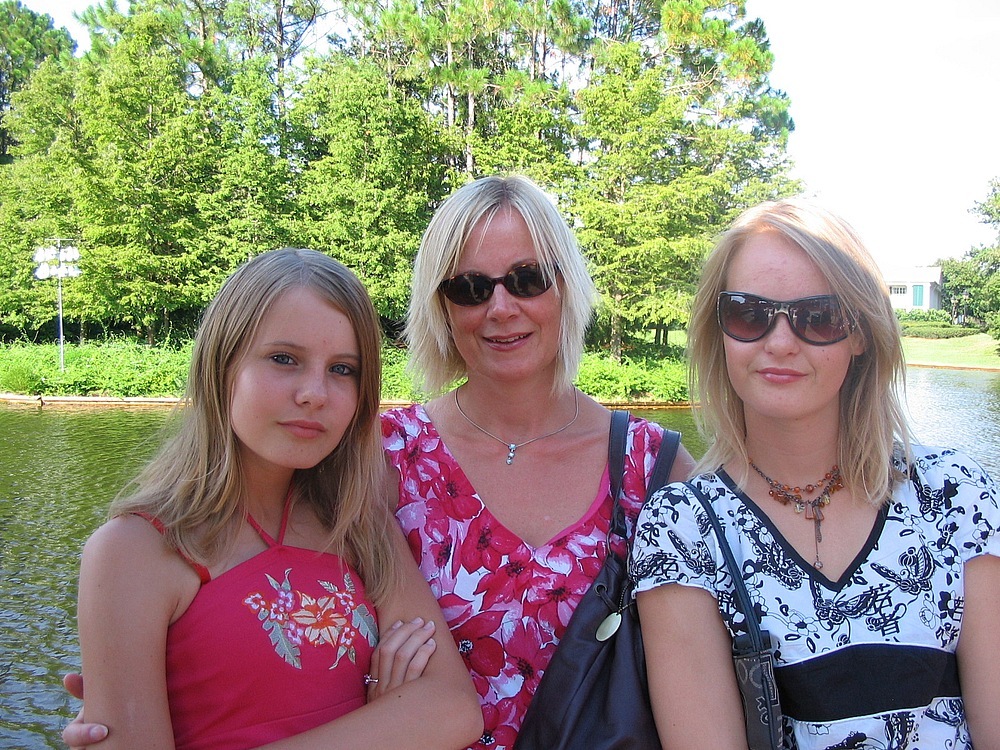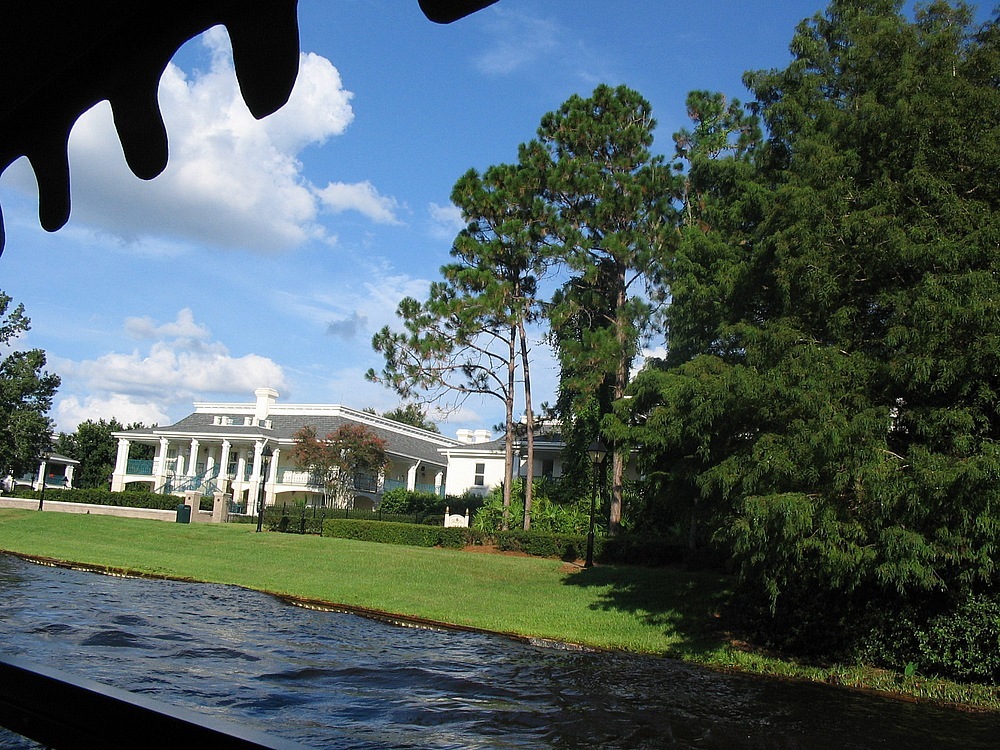 We are meeting Susan and Lu Beth in front of the Rainforest Café at 6.15pm, but they are not there at the appointed time. I ring Lu Beth and she says that their taxi is just arriving at DTD. 10 minutes late again, although they did try to ring, but for some reason our Trac phone is on silent. We decide to call this one even.

We all jump on the DVC boat and ride across to Saratoga Springs where we walk to Deb and Matt's room in Grandstand. They have lovely views from their balcony over the golf course and the room is very new. I guess I'll have to try Saratoga one day.

We all walk down to the Turf Club and are seated just after 8.00pm. This is a reasonable enough restaurant; I'd put it into the 'medium' category, although we all enjoy the food. I have sirloin steak while Tam has the chicken, I think the garlic risotto swayed her choice. With drinks the bill for the 4 of us comes to $100, very reasonable thanks to Deb and Matt's Disney Dining Experience card which gets 20% off.

Once again we climb on board the boat back to Downtown Disney and then walk around to the Adventurers Club. It's a little later than we planned to arrive as we enter at 10.30pm. We have plus features left on some old passes, so we get in for free, but the others have to pay $21, which is a bit steep if you ask me. Fine if you're doing all the clubs on Pleasure Island, but expensive just for the one.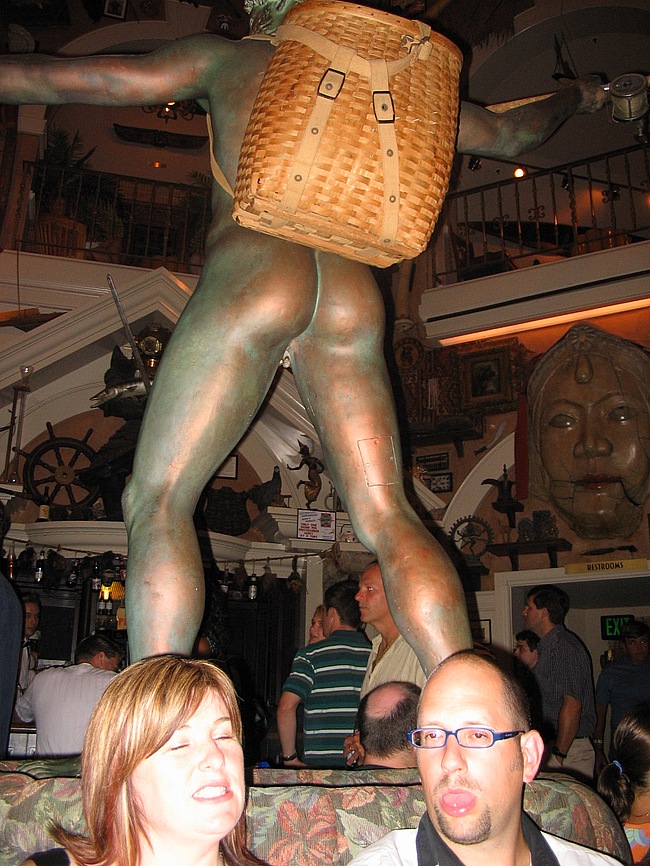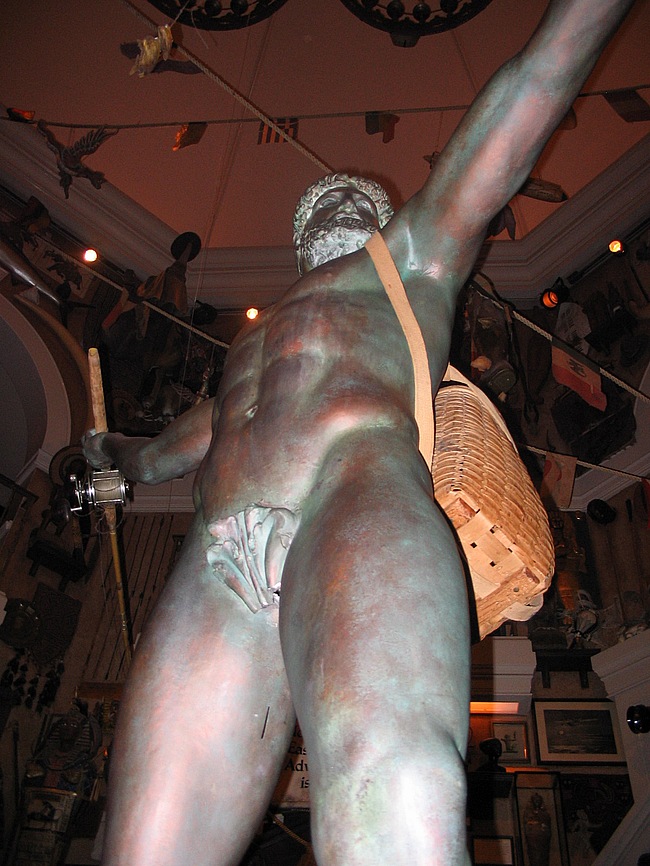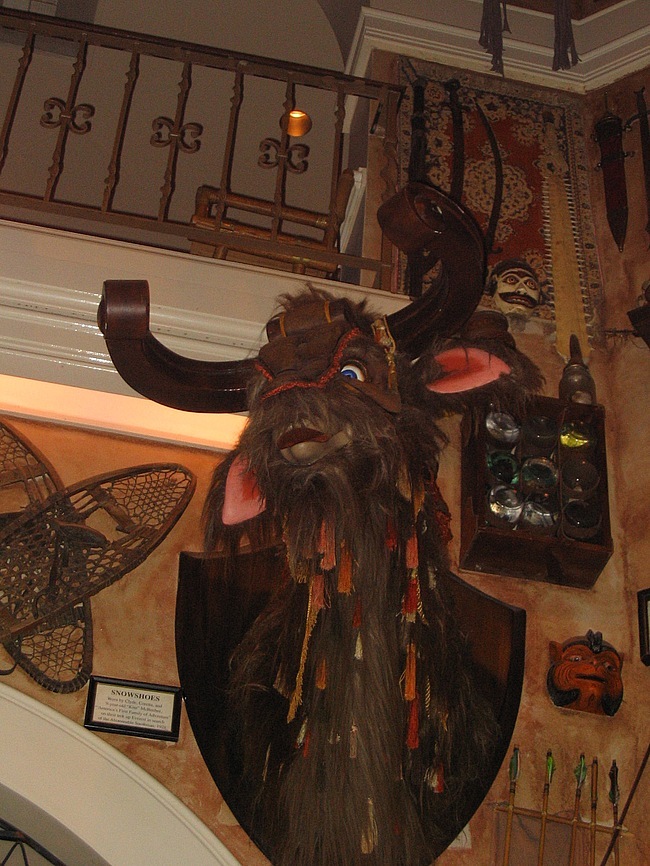 The Club is as good as ever and the Colonel soon has us singing the Adventurers Song. The first library show has the maid doing a cabaret. She wants a man in the audience to go wild when she comes on stage and then pose in a masculine fashion. Matt gets picked on. The maid walks on; Matt does a very passable 'going wild' and strikes his pose. Hmmm… masculine is not the word that comes to mind …. constipated would be more accurate.

The maid then wants 5 or 6 guys on stage to help her dance. She points to Tam and says 'Malibu Barbie, send your man up here'. It's at this point that I regret laughing at Matt so much, especially as Deb points out that this makes me Malibu Ken.
Anyway, me and the other guys give it our best shot, although I have to say that I am clearly the best dancer. Just as well she didn't ask us to do the can can. Some of the seating is very close to the stage and I would have decapitated the lady sat in front of me.

The last show of the night is planned for 12.40am and Deb is desperately trying to stay awake to see it. In the end she has to admit defeat and, along with Matt, returns to Saratoga. The rest of us watch the hoop-la and it's as much fun as I remember.

We end the night by riding the bus back to Port Orleans, finally stumbling into bed at 1.45am.

[AUGUST 2007 REPORT HOME PAGE]