DAY 15
WEDS 25th OCT 2000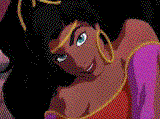 We don't get up until 8:30 and then have a leisurely breakfast before leaving the room at 10:00. This is going to be a quieter day just doing whatever takes our fancy.
We take a stroll over to the Swan and Dolphin for a look around. They share an exceptionally nice pool, large with a couple of waterfalls. Inside the Dolphin lobby is very impressive, certainly these resorts have grown on me as I see more of them.
Tammy still thinks that they look like glorified Days Inn from the outside. The thing that puts me off more than anything are the number of conventioneers that are roaming around. It seems incongruous to see people in suits when you are on holiday in WDW, too close to work for my liking.

Over to the DVC house on the Boardwalk to meet Bobby Corsello who is our DVC guide. We don't want anything in particular, just to say hello and ask a couple of questions. We are made to feel very welcome and sit and chat with Bobby over a cup of coffee and a biscuit. As we leave Bobby gives the girls some candy floss and some salt water taffy. The Stringers score with the freebies again.

Next we drive over to Old Key West and ask to look around a 2 bedroom unit as we have still not fully made up our minds as to where we will stay next year.
A CM shows us around a room in building 26 which is very impressive indeed. I had read that the units here are bigger than at the Boardwalk and this is true. It is a real 2 bedroom unit as opposed to the Boardwalk which is really a 1 bedroom unit with connecting studio. It has all the same facilities but the large balcony overlooks a very pretty water area with golf course beyond. Tammy is particularly impressed and says that it would be a lovely place to stay as we get older. Next year then! It is certainly quieter than the Boardwalk and is really the sort of place that you could stay for a couple of weeks and never visit a theme park.
I think we will probably stick with the Boardwalk for next year as it is more lively and the proximity to both Epcot and the Studios is a big plus.

After looking around Old Key West we drive off to see Celebration. In case you don't know this is a fully functioning town and community that Disney built. I have read all the reports of it being a Stepford like community and to some extent I suppose this is true. Everything is picture postcard pretty, there is no rubbish, no graffiti and all is sweetness and light.
We park up and stroll around by the lake where the shops and cafes seem to be. Lunch is at Max's cafe on the corner overlooking the lake. This place is a sort of retro 50's diner but, like everything else in Celebration, new, neat and clean.

Between us we manage to demolish a BLT sandwich (8), Mushroom Soup (10), a Chicken Sandwich (7), a Salmon Burger (7.5), a beer, a chocolate shake, a soda and a Bananachino (8.5 - a coffee and banana drink.) The total including tip is $38, which I thought was fine as the food is very good.

My thoughts on Celebration. I liked it very much. I know that there are restrictions on how the people that own the houses there must keep them and that some people see this as a nanny state or big brother scenario, but I don't see much wrong in being forced to keep your property up to a reasonable standard. I bet many of you wish a few of your neighbours were made to keep things tidier. Isn't this something we all aspire to?

Tam says that she feels it is a little too perfect, almost like a town full of Disney resorts. And what is wrong with that may I ask? Perhaps you would prefer the odd stray dog roaming around or a few McDonalds boxes blowing in the wind? Maybe some peeling paint and a few pot holes in the road?
Within 2 miles of leaving Celebration we are back on the 192 with its slightly gaudy motels and eating houses. Now where would you prefer to live? A point well made I think. (Smug look on face.)

The girls have been desperate to swim in the pool at Wilderness Lodge for ages so we drive over there to let them have some fun. Don't give me that disapproving look, DVC members get pool hopping privileges at all the resort pools.
As I write up my trip report the ladies have fun in the pool and hot tub. Another of Georgia's front teeth comes out while she is playing. She's starting to look like a gummy old woman. Just like her mother then.
We suddenly decide to do the Wilderness Lodge tour. As with all things that we do, it has to be the hard way as we have only 10 minutes before the tour starts and the girls are still in the pool. Rush, rush, rush and we join the tour with just a couple of minutes gone.

If you are ever over at the Lodge you ought to think about doing this as it is very informative and costs nothing. It starts in the lobby where you are told about the architecture and materials that the Lodge is made from. You get to find out what is real and what is fake.
You progress to the Burning Oak Smokehouse where you are shown how they smoke the various meats for use in the Wilderness Lodge restaurants using cherry, apple and hickory woods. We also get a sample of smoked pork ribs to try.
The tour finishes in Artist Point where two chefs tell you about the restaurant and give you a sample of the salmon to try. Did you know that most of the fish served in Artist Point does not come from Florida at all but is flown in from Seattle and other West coast areas? Well you do now.
The whole tour only takes about an hour. Anything that educates and nourishes at the same time has got to be good in my book.

We return to the Boardwalk for a quick swim before going out for the evening. On Bobby's recommendation we have cancelled our Priority Seating at the Flying Fish and rebooked for 1900 Park Fare at the Grand Floridian as he says that it is an all you can eat buffet and very good. The added benefit is that it is a Villains character meal. Nice one.

As we lie by the pool enjoying a beer and listening to Aerosmith, I reflect that we leave for home the day after tomorrow. (sniffle.) Tam and I are discussing how we will use the DVC in the future. We are both agreed that you could come to the Boardwalk for 2 weeks, have a fantastic time and never go near a theme park. I think the main thing I would miss would be the night time parades and shows.

After showers we leave for the Grand Floridian at 7:00. India has her Fantasmic! tee shirt on and I am wearing my Villains Jafar shirt. The bus arrives within a couple of minutes and the lady driver asks where we are going as the Magic Kingdom has just shut. She then drops us off directly at the Grand Floridian. Thanks very much.

We have a look around the resort, which seems busier than usual as the Walt Disney World Golf Classic begins tomorrow. I am keeping an eye out for Tiger Woods but to no avail. I learn the next day that he lives not far from WDW so he is not likely to be staying. Doh!

We enter 1900 Park Fare at 8:00 and are seated immediately. The Villains tonight are Radcliffe, Prince John, the Queen of Hearts, Captain Hook and Cruella De Vil. They all look like they are having a good time and all visit the table regularly. I think that they spend most time at the tables where they think people like to interact with them most. Our girls are absolutely fascinated by them but when they approach they go all shy and smile but say little.
Radcliffe spends time tickling nearly everyone, including Tammy who jumps a mile.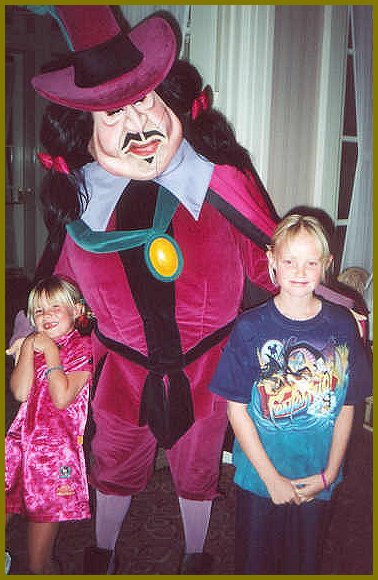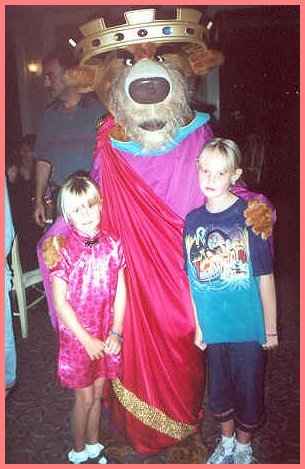 Cruella De Vil is probably the most fun as she is the only one that talks. She's not bad looking either, the black and white hair does something for me. I'm positive about that. Get it? Positive. As opposed to negative. Black and white hair. Aw, forget it!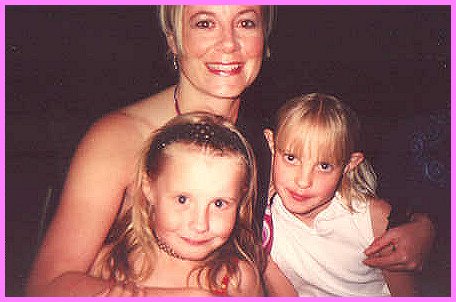 I don't think I would have the patience to be a Villain. One particularly obnoxious little boy keeps deliberately stepping on the hem of the Queen of Hearts dress while the parents watch on. I was hoping that she would turn around quickly (accidentally on purpose) and send him flying across the room.
All the staff there seem to be having fun including the chefs, servers and front desk staff. It may not have been as sophisticated a night as we would have had at the Flying Fish but is probably more fun. The food is too varied and numerous to mention but it was very good.

Back to the Boardwalk by taxi ($15 including tip) where more shopping ensues, India finally getting the Fantasmic! CD she has been after.